Tratten Pendant
BSW030

Delivery time : 4 weeks
Tratten, designed by Anna Berglund, is inspired by the traditional shoemaker´s lamp, complete with the functional
glass shade, directing light as the shoemaker concentrated.
This glass is hand blown by masters in local glassworks in Sweden. The latter part of the flex is fed through a steel tube. In a nod to the shoemaker, the tube itself is neatly wrapped with narrow leather strips from Tärnsjö Garveri. OPTIONS
Blue
Turquoise
Gold
Brownish grey
Dimensions
HEIGHT: 270 mm , and 150 mm in tube. Ø 340 mm. LIGHT SOURCE led E27 dimmable (included). FLEX1500 mm black textile covered flex with black ceiling rose.
Material
Handblown glass
Style
Contemporain
Neuf
Origin
Sweden
Fournisseur
Bsweden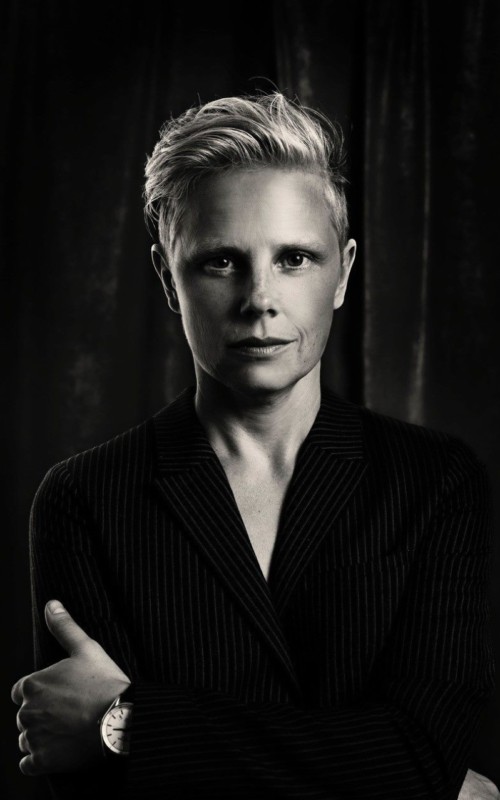 Anna Berglund
Anna Berglund is an artist and designer with an MFA from Konstfack 2006. Born and raised in Småland, she has been living in Stockholm since 2000.
Since graduation, Anna has created work for most Swedish publications on behalf of the Swedish Art Council, Stockholm County Council, Örebro County Council, the VG Region, Länsförsäkringar and for most municipalities.
In 2009, Anna's artwork Crown Jewels of Småland was chosen to represent Sweden in connection with Sweden's Presidency of the EU Council. The work is now permanently in the Lex Council's EU building in Brussels.
The Crown Jewels of Småland are like a big sister to the chandelier we call VALBORG. It is named after Anna's grandmother, who is a great role model and inspiration for Anna.
same designer :
Anna Berglund