Zen HR I 4705 Conference Chair.
GA008

On demand. Delivery time 8-10 weeks
(from)
Zen HR I 4705 Conference Chair. *Required step
In order to help you to choose, and to receive samples, do not hesitate to contact us by email: contact@galerie-mobler.com or by phone: 01 43 33 20 12
Zen  HR I 4705 Conference Chair.
Chair, upholstered in fabric or leather. Five­leg swivel base in steeltubing, chromed. Available with adjustable seat height 46­53 cm. Plastic glides or wheels.



Dimensions
W : 63,5 cm D : 63,5 cm H : 83 cm, Seat height 46/42 cm.
Material
Fabric or leather. Five­leg Steeltubing, chromed. Plastic glides or wheels.
Style
Contemporain
Neuf
Origin
Sweden
Fournisseur
Garsnas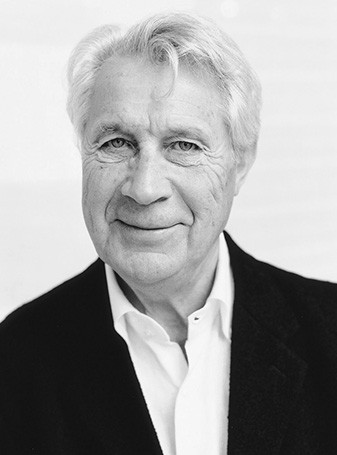 Ake Axelsson
Suède
Åke Axelsson has a long experience in furnituremaking. He was born in 1932 on a small farm in Småland, the lake and forest district in the south Sweden, as one of eight children. At an early age it was clear that he had a talent for craft and was sent to summerclasses in cabinetmaking. In 1951 he graduated from Visby School of Woodwork, and went off as a journeyman to work in Munich.
Back in Sweden he studied furniture and interior design at the University College of Arts and Crafts and Design(Konstfack) and soon sat up his own office. Interior design has been the primary profession of Åke Axelsson, but it is the designing of chairs that has been his great passion.
And as main designer and co-owner of swedishfurniture company Gärsnäs, he is a strongly engaged in preserving industrial knowledge in the country. At the age of eighty however, he felt the need to take one step further:
"In the Sixties I dreamt of making and selling my furniture directly to thecustomers from my own workshop – but I was being too romantic and it didn´t work at that time. Today, with my own webshop and a team of young independent cabinetmakers, this dream is coming true."
same designer :
Ake Axelsson