Mid-Century modern scandinavian lounge chair by Morten Gøttler. New product
CH093

On demand. Delivery time 8-10 weeks
(from)
Mid-Century modern scandinavian lounge chair by Morten Gøttler. New product *Required step
In order to help you to choose, and to receive samples, do not hesitate to contact us by email: contact@galerie-mobler.com or by phone: 01 43 33 20 12
Designed by Morten Gøttler in 1997, the MG501 Cuba Chair captures contemporary design with its ideal balance of form and function, and nods to previous masters who experimented with elevating the folding chair concept. Available in natural oak or black lacquered. Natural or black webbing
Dimensions
W : 61 cm, D : 79 cm, H : 76 cm, Seat H : 39 cm.
Material
Oak, Cotton
Style
Contemporain
Neuf
Origin
Denmark
Fournisseur
Carl Hansen & Søn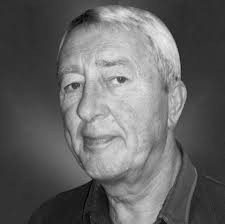 Morten Gøttler
After working with product development and design for a number of companies, Morten Gøttler (b. 1944) opened his own design studio in 1972. He has since worked in a wide range of genres, including domestic art, packaging, toys, graphics and lighting for Danish and international companies.
In 1984, Gøttler decided to focus primarily on furniture design, using an approach rooted in the modern 
Scandinavian design tradition and the strong belief that innovation is the foundation for successful design. Gøttler's clean, easy aesthetic characterized by well-thought-out form, exquisite comfort, and close attention to detail are all brought to life using high-quality materials.
same designer :
Morten Gøttler