Mid-Century modern scandinavian footstool model E016 "Embrace" by EOOS
CH042

On demand. Delivery time 8-10 weeks
(from)
Mid-Century modern scandinavian footstool model E016 "Embrace" by EOOS *Required step
In order to help you to choose, and to receive samples, do not hesitate to contact us by email: contact@galerie-mobler.com or by phone: 01 43 33 20 12
Austrian trio, EOOS, designed the E016 Embrace Footstool. The footstool radiates a casual elegance with its solid wood frame and soft, upholstered surface. Part of the Embrace series, the footstool is the ideal partner for the Embrace Lounge Chair or can serve as a practical extra seat. 
Dimensions
H : 40,8 cm. W : 68,5 cm. D : 38 cm.
Material
Oak or walnut. Leather. Fabric or leather.
Style
Contemporain
Neuf
Origin
Denmark.
Fournisseur
Carl Hansen & Søn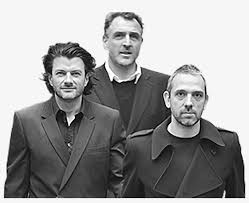 Studio EOOS
EOOS, a design collaborative established in Vienna in 1995 by Martin Bergmann (b. 1963), Gernot Bohmann (b. 1968), and Harald Gründl (b. 1967), was founded after the trio graduated from the Venetian University of Applied Arts. Today, the internationally renowned collaborative approaches complex furniture, product and shop design challenges by examining past roots in a contemporary context. Called Poetical Analysis®, EOOS's unique process focuses on myths, rituals and intuitive expressions, creating connections that extend beyond initial perceptions. EOOS's writing on style and design includes "The Death of Fashion" and "The Cooked Kitchen: A Poetical Analysis". In 2015, the Austrian Museum of Applied Arts/Contemporary Art celebrated EOOS's work with the trio's first major solo exhibition. EOOS designs for many of the world's best-known brands. The trio has published books on design, holds over 15 technical patents, and has won over 130 international awards, including a red dot award, a Compasso d'Oro, the German Design Award, an iF Award, and a Wallpaper* Design Award. Carl Hansen & Søn's collaboration with EOOS evolved from a mutual respect for craftsmanship, quality and design. Their progressive design approach enabled Carl Hansen & Søn to further develop and explore its own design DNA and introduce a new aesthetic to its range.
same designer :
Studio EOOS