Mid-Century modern scandinavian chair model TA001P "Dream chair" by Tadao Ando.
CH055

On demand. Delivery time 8-10 weeks
Mid-Century modern scandinavian chair model TA001P "Dream chair" by Tadao Ando. *Required step
In order to help you to choose, and to receive samples, do not hesitate to contact us by email: contact@galerie-mobler.com or by phone: 01 43 33 20 12
The TA001P Dream Chair captures the bold vision of Japanese architect and designer, Tadao Ando who created the Dream Chair as a tribute to Hans J. Wegner. Ando wanted to create minimalist and beautiful furniture by pushing the limits of materials, craft and design. The Dream Chair tests the flexibility of a variety of materials in order to create beautiful, minimalist and iconic shapes. The TA001P Dream Chair is available with an oak or walnut frame and is expertly crafted to be appealing from any angle. It completely blurs the boundary between art and functionality. The relaxing neck pillow and upholstered back and seating in fabric or leather provide an even more luxurious experience. 
Dimensions
H : 100 cm. W : 80 cm. D : 86 cm. Seat H : 38 cm.
Material
Oak or walnut. Leather. Fabric or leather.
Style
Contemporain
Neuf
Origin
Denmark.
Fournisseur
Carl Hansen & Søn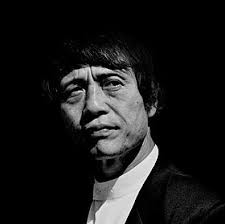 Ando, Tadao
Acclaimed Japanese architect Tadao Ando (b. 1941) bases his work on a strong personal design philosophy that joins Japanese design traditions with modern Western expression.
Born in Osaka, Japan, Ando's interest in design began early on as an apprentice with a local carpenter at the age of 10. He learned to explore wood's many possibilities by building model airplanes and ships. His approach to learning was unusual in that he preferred to work independently, without input from his mentors.
Ando's interest in architecture began at the age of 15 when he purchased a book of sketches by design pioneer, Le Corbusier. Today, Ando is still inspired by Le Corbusier and often evaluates his own projects relative to the modern master's approach. Ando's work is also strongly inspired by Danish design culture and the minimalist Scandinavian aesthetic philosophy. His work embodies the Japanese tradition of living simply and in harmony with nature – a cornerstone of the Scandinavian lifestyle.
Frequently appearing in Ando's projects, Hans J. Wegner's furniture design is a source of great inspiration for the architect. Ando's Dream Chair, produced in collaboration with Carl Hansen & Søn and informed by Wegner's aesthetic, relies on century-long traditions of craftsmanship to fulfill his demands for perfection.
Ando has been responsible for over 150 construction projects of various sizes in Japan and internationally, including the Azum building in Osaka, Chichu Art Museum in
Naoshima, the Pulitzer Foundation for the Arts in St. Louis, and the Teatro Armani in Milan.
His original works have earned him a number of prestigious awards, including the Carlsberg Prize in 1992, the Pritzker Architecture Prize in 1995, the Premium Imperiale Award in 1996, and the Royal Institute of British Architects Gold Medal in 1997.