Mid-Century modern pendant lamp PH 2/1 by Poul Henningsen for Louis Poulsen
LP020

Delivery time 1 / 2 weeks.
Mid-Century modern pendant lamp PH 2/1 by Poul Henningsen for Louis Poulsen *Required step
In order to help you to choose, and to receive samples, do not hesitate to contact us by email: contact@galerie-mobler.com or by phone: 01 43 33 20 12
Mid-Century  modern scandinavian pendant lamp PH 2/1 by Poul Henningsen for Louis Poulsen. New product, created in 1926 and still produced by same editor. Poul Henningsen designed the three-shade system back in 1925-1926. The first lights using the system were designed by PH in cooperation with Louis Poulsen for an exhibition in Paris. This partnership continued right up until his death in 1967. Throughout his life, PH sought to create glare-free light, direct light where it was most needed, and create soft shadows, using incandescent bulbs as a light source. PH 2/1 pendant lamp is a member of the three-shade family which numbers 18 lights today, including three for outdoor use. Thus PH did not just design a light, but an entire system – around a thousand different models have been produced over the years. Light source : E14, 40W. Canopy included.
Year
1926
Dimensions
H : 14 cm. Shade Ø : 20 cm. Cable length : 3 m. Weight : 1,5 kg
Material
Shades: Mouth-blown white opal glass. Black metallised or high lustre chrome plated, brass.
Style
Classique
Neuf
Origin
Denmark
Fournisseur
Louis Poulsen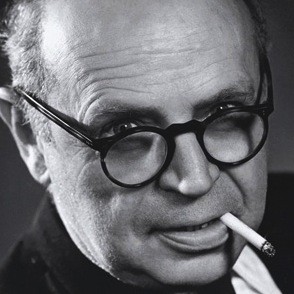 Henningsen, Poul
Denmark (1894-1967)
Danish architect Poul Henningsen, known by his initials, PH was obsessed with light. He is the legendary creator of the lighting series carrying his name. He can be said to be the worlds first lighting architect.
Poul Henningsen devoted his entire career to investigating the importance of light for our well being. He worked on the theory that the observer should not be subjected to direct glare from the electric light source. Henningsen used a series of layered shades to both spread the light and conceal the light bulb, thus creating a softer more diffused lighting. One of Denmark's major figures in 20th-century lighting design, Henningsen was also an independent architect, designer of theatre interiors and tubular steel furniture, critic, and editor of the magazine Kritisk Revy (Critical Review). Highly critical of the widespread lack of imagination in domestic lighting in Copenhagen, Henningsen came to prominence with the first of his multi-shade lamps designed in 1924, setting the pattern for his subsequent lighting work. Known as the Paris Lamp (and later as the PH lamp) it won a competition for a light fitting for the Paris Exposition des Arts Décoratifs et Industriels of 1925, where he was awarded a Gold Medal, and was put into production by the Danish lighting manufacturer Louis Poulsen.
Henningsen's design principles were based on the scientific analysis of the ways in which lampshades distribute light, glare, and reflection. The PH lampshades were composed of a series of separate, interleaved elements that gently diffused the light throughout the space in which it was situated as well as directing it downwards