copy of Mid-Century Modern OW58 or T-CHAIR chair by Ole Wanscher. New product.
CH006

On demand. Delivery time 8-10 weeks
(from)
copy of Mid-Century Modern OW58 or T-CHAIR chair by Ole Wanscher. New product. *Required step
In order to help you to choose, and to receive samples, do not hesitate to contact us by email: contact@galerie-mobler.com or by phone: 01 43 33 20 12
The distinctive expression of Danish designer Ole Wanscher's OW58 T-Chair challenges the art of the possible without compromising craftsmanship or comfort. Adjusted only in height to provide optimum ergonomics for today's design enthusiasts who have grown taller since 1958, the sculptural piece embodies both classic and modern lines to give the chair a light and elegant appearance.
The result of careful processing and many carpentry hours to achieve smooth transitions in the sustainable wood joints, the chair's most striking detail is the T-shaped backrest which merges seamlessly with the tightly placed back legs, giving the chair a three-legged appearance. Despite its light expression, the T-Chair has a wide, upholstered seat that provides excellent comfort, making it ideal for dining use.
Year
1958
Dimensions
L50 x P48 x H82 cm – H seat 46 cm
Material
Frame in solid wood. Seat : Foamed seat with fabric or leather
Style
Classique
Neuf
Origin
Denmark
Fournisseur
Carl Hansen & Søn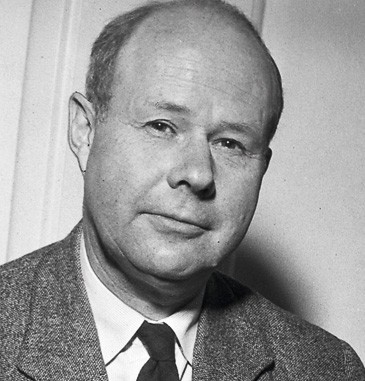 Ole Wanscher
Ole Wanscher (1903-1985), was born in Copenhagen in 1903 and was an architect and professor of architecture with furniture designs as his specialty. He came to shape Danish furniture, both as an active designer and as a master teacher. His furniture designs are now considered to be modern classics - sophisticated and functional with an exquisite attention to detail.
Construction and form was of the utmost importance to Ole Wanscher, treating furniture design as if it was a branch of architecture. He studied under Kaare Klint at the Royal Danish Academy of Fine Arts and also worked for the master himself from 1924-1927, before becoming an independent achitect specializing in furniture design. He later followed in Kaare Klint's footsteps as a professor at The Royal Dansih Academy of Fine Arts with a master in furniture design.
In 1958, the Danish newspaper Politiken wrote the following about the outstanding quality and spirit of Ole Wanscher's products: 'Owning a Wanscher-chair is an adventure every day, and will be so even serveral hundred years from now, for this is how long it lasts.'
Ole Wanscher created his best known products primarily in the period between the late forties and early sixties. He took great interest in industrially produced high quality furniture and designed serveral pieces with thiss particular aspect in mind. It was the familiar philosophy of 'design for everyone'. However, his finest work was made in close collaboration with reowned master cabinetmakers.
Furthermore, while traveling through Egypt and Europe, Ole Wanscher studied furniture design. He embraced these impressions, was inspired by them and and brought to them his very own sensibility. He also authored several books, including "The History of the Arts of Furniture" and "Five Thousand Years of Furniture".
Characteristic of Ole Wanscher's design is a quest for slim dimensions and resilient forms. His chairs often employ both slender and slightly curved armrests, which rise in an elegant tip before continuing directly to the floor; as is the case with his well known 'Colonial Chair'. Classic and yet singularly modern at the same time.
same designer :
Ole Wanscher