Hand tufted Wibes rug. 3 sizes
ASP120

Delivery time : 10 to 12 weeks
€ 759.00 Incl. VAT
From € 759.00 Incl. VAT
Hand tufted in India in New Zealand wool, woolsilk and tencel mix.  
Hand tufted rugs should not be confused with machine-made tufted rugs. Hand tufting is a traditional method, which requires a high level of craftsmanship. Our rugs are entirely made by hand: the yarn is hand dyed, tufted by hand with a small mechanical tool and finally sheared, using hand held scissors. No electricity is used.

At Asplund, when we strive to create carpets that are stylish and durable enough to be passed on for generations, only the finest materials and techniques are good enough. Our carpets are woven, knotted or tufted by hand, by skilled craftsmen.
Handcrafting makes each carpet unique, like a piece of art. We use superior quality New Zealand wool as primary material. The wool is rich in natural fats that give the carpets a beautiful luster while also providing good protection against stains. In some designs we add fine materials like silk or tencel, for a characteristic look and feel.

Available colours:
Base 23 and pattern 03
The color and material samples are visible at our showroom or can be shipped  at home. Contact us.

90x150 cm: € 759
160x240 cm: € 2,162
200x300 cm: € 3,378




Dimensions
90x150 cm. 160x240 cm. 200x300 cm
Material
50% New Zealand wool.50% silk. Pile height of 2 - 2,5 cm. The rugs weigh approx. 3,5 - 4 kg/m2. Woolsilk has a beautiful lustre thanks to the special wool mix.
Style
Contemporain
Neuf
Origin
Sweden - India
Fournisseur
Asplund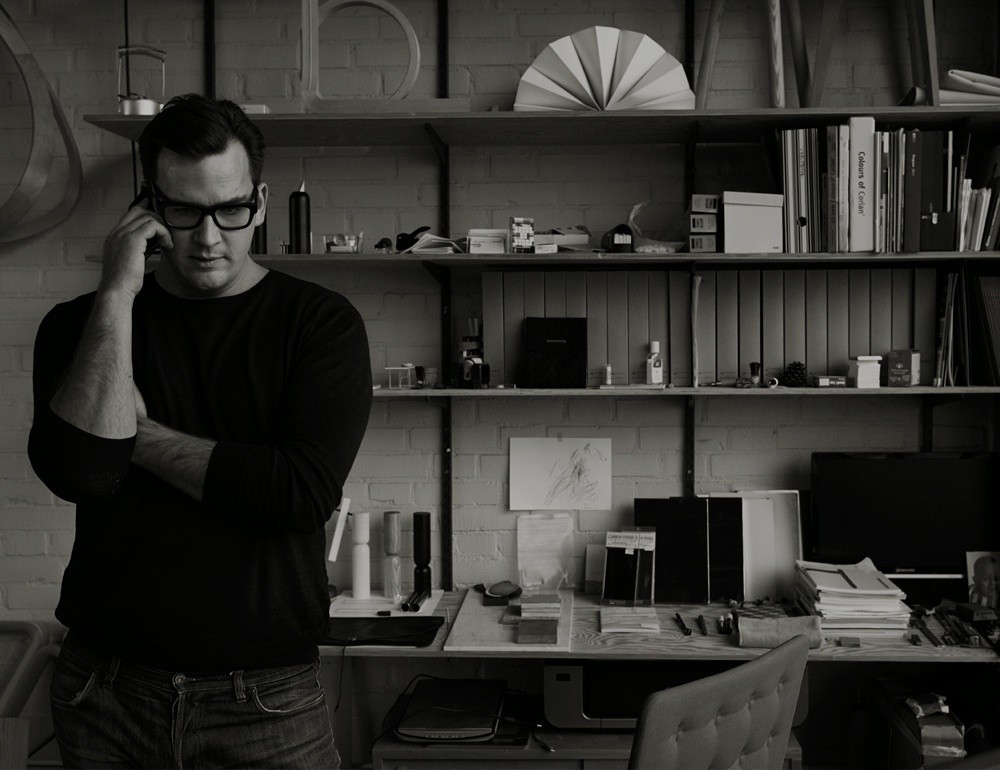 Staffan Holm
To fall head over heels in love! For Swedish Staffan Holm, great design has never been as much about practical functions as emotional ones. With so many things around us, he wants us to be affected by each additional new object. His fascination is for the poetic quality of crafts as much as for the wonders of new technology – both essential ingredients for the devel­opment of society. A fine example of his design is Spin stool for Swedese, the furniture that, to be honest, is really too complex to be produced.
Staffan Holm was born in 1977. He trained first as a carpenter and then took a Mas- ter's degree in Design at HDK/University of Gothenburg. He worked as a furniture carpenter for four years, and since 2006 has his own studio in Gothenburg – Staffan Holm Design.
Staffan Holm has received many prizes and awards, including two for his Newton Coffee Table from Nordic Design Prize 2009 and Swedish ELLE decoration2010.
same designer :
Staffan Holm