Hand tufted Twice rug. 3 sizes
ASP111

Delivery time : 10 to 12 weeks
€ 759.00 Incl. VAT
From € 759.00 Incl. VAT
Hand tufted in India in New Zealand wool, woolsilk and tencel mix.  
Hand tufted rugs should not be confused with machine-made tufted rugs. Hand tufting is a traditional method, which requires a high level of craftsmanship. Our rugs are entirely made by hand: the yarn is hand dyed, tufted by hand with a small mechanical tool and finally sheared, using hand held scissors. No electricity is used.

At Asplund, when we strive to create carpets that are stylish and durable enough to be passed on for generations, only the finest materials and techniques are good enough. Our carpets are woven, knotted or tufted by hand, by skilled craftsmen.
Handcrafting makes each carpet unique, like a piece of art. We use superior quality New Zealand wool as primary material. The wool is rich in natural fats that give the carpets a beautiful luster while also providing good protection against stains. In some designs we add fine materials like silk or tencel, for a characteristic look and feel.

Available in all woolsilk colours: (see picture)

The color and material samples are visible at our showroom or can be shipped  at home. Contact us.

90x150 cm: € 759
160x240 cm: € 2,162
200x300 cm: € 3,378





Dimensions
90x150 cm. 160x240 cm. 200x300 cm
Material
One half in wool & the other halv inwoolsilk. Pile height of 2 - 2,5 cm. The rugs weigh approx. 3,5 - 4 kg/m2. Woolsilk has a beautiful lustre thanks to the special wool mix.
Style
Contemporain
Neuf
Origin
Sweden - India
Fournisseur
Asplund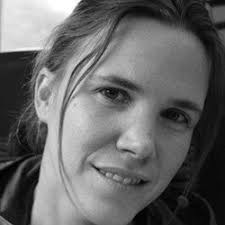 Jessica Signell Knutsson
Jessica Signell Knutsson is an industrial designer from Stockholm living in Barcelona. Through the years, she has worked for several producers.
Signell Knutsson is the label of her own experiments. The ideas that are made to please no one but her, realized with the level of craftsmanship that she can be proud of for the rest of her life.
The series "Objekt för böcker" ("Objects for books") was the first to be presented.
Now she has continued her focus on reducing form and have made pieces of furniture and objects all in MDF. They are being exhibited at textile producer Astrid´s showroom during the Stockholm Design Week.