Entry hall furniture or bed table model 1B oak by Kai Kristiansen. New edition
GET028

On demand. Delivery time 8-10 weeks
(from)
Entry hall furniture or bed table model 1B oak by Kai Kristiansen. New edition *Required step
In order to help you to choose, and to receive samples, do not hesitate to contact us by email: contact@galerie-mobler.com or by phone: 01 43 33 20 12
Entry hall furniture or bed table model 1B oak by Kai Kristiansen. In the 1960s the designer Kai Kristiansen designed a serie of small entry hall furniture and accessories produced by Aksel Kjersgaard in his workshop of Odder, in the north of Denmark. During these times, this furniture was made in oak, teak or rosewood.
Since 2020, they have been identically released by the historic Danish cabinetmaker Getama.
Furniture and mirrors are available in oak or walnut. All furniture are made in Denmark.
Year
1960
Dimensions
W: 61 cm D: 36 cm H: 50 cm
Material
Oiled or laquered oak
Style
Classique
Vintage
Origin
Denmark
Fournisseur
Getama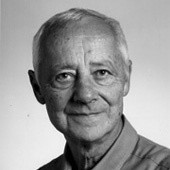 Kai Kristiansen
Denmark 1929
Kristiansen's designs are representative exemples of Danish mid twentieth century furniture. He designed everything from writing desks, tables, sideboards, chairs, bar cabinets and TV-stands, mostly manufactured in popular teak or rosewood. One of his most widespread designs is the FM reolsystem (shelving system) which was designed to offer maximum flexibility with endless possibilities to combine wall-mounted shelves and cabinets to fit any wall in any home.
same designer :
Kai Kristiansen