Compose pendant Ø112. 4 colors
ZER001

On demand. Delivery time 8-10 weeks
(from)
Compose pendant Ø112. 4 colors *Required step
In order to help you to choose, and to receive samples, do not hesitate to contact us by email: contact@galerie-mobler.com or by phone: 01 43 33 20 12
A   playful series of lamps designed by Jens Fager; carefully considered and designed to the smallest detail. COMPOSE, with its distinctive cast aluminium body, contains the very latest technology, including LED lighting and the opportunity of DALI control in large public environments. COMPOSE and its modular design works excellently as a pendant in its basic form or allows countless compositions due to the large number of variations in glass shades. That makes it suitable for many projects. Both in repetition, as clusters in a hotel lobby, as well as single lights over a café table. The diffuse lens helps spread a pleasant and gentle light. "I want COMPOSE to be like a tool, almost like an instrument, where the most beautiful music is composed," says Jens Fager. This is the first phase in COMPOSE's evolution and series of lights. Finish
Pendant/fitting in painted aluminum. White RAL 9016, black RAL 9005, grey RAL 9007, green RAL 6020.
Shades in painted metal or clearglass, green glass, grey glass or matt-white glass, raw/untreated brass or copper. Textile cable in matching  colour. With opal diffuser for comfort light or with matt clear diffuser for more
concentrated downlight. Other colours on request. 
Condition
New. On demand. Delivery time : 4/6 weeks
Dimensions
Ø 11,2 cm. H 14,5 cm. Including dimmable LED retrofit light source 4,9W 2700K
Material
Painted aluminum. Glass.
Style
Contemporain
Neuf
Origin
Sweden
Fournisseur
Zero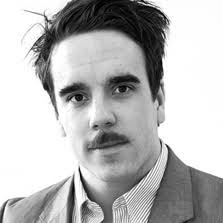 Jens Fager
Jens Fager is one of Sweden's most interesting young designers, and although a recent graduate from Konstfack University in Stockholm, he has already made an international impact with exhibitions in London, Milan and Stockholm.
Jens philosophy - Everything is and will be different. The core that permeates every single project, is treating them all in a honestly way and highlight their main function. The second part is that we always add a sense of humour, poetry or surrealism. The conclusion of it all ends up in a natural product, both for the producer and the consumer.
Our field of works stretches from smaller architecture, interiors for restaurants stores, offices and also product design. Everything is about everyday life and our essential needs for daily experiences
same designer :
Jens Fager