Mid century modern Polar candle holders by Goran Warff
Polar candle holders are a Swedish classic.
When Goran Warff created the Polar collection in the late sixties at Kosta Boda, he gave his candlesticks a form of ice block playing on the contrast of ice and fire. The forms of stalactites allow the melted wax to sneak into it and become an integral part of the object.
The Polar series comes in many sizes and formats. Some pieces were created with colored crystal.
For votive candles Ø 4,5 cm


Year
1960'
Condition
Excellent vintage condition
Dimensions
Ø 14 cm. H 15 cm
Material
Crystal
Style
Classique
Vintage
Origin
Sweden
Fournisseur
Kosta Boda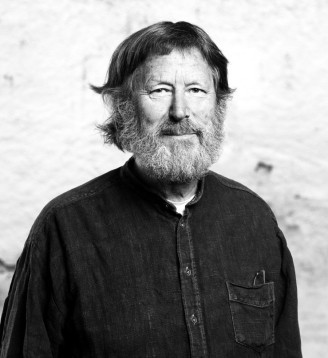 Göran Wärff
Göran Wärff
Göran belongs to the limited group of Swedish artists whose work is equally well known among crystal enthusiasts both in Sweden and abroad. Since the mid 1960's, when he left Pukeberg for Kosta Boda Glassworks he has pioneered Swedish art glass.
At Kosta Boda he is something of a doyen among the designers. With more than 40 years of experience in the profession, he has a deeply rooted knowledge about the possibilities and limitations of glass. Göran works closely with the master craftsmen at the glassworks. He often gives them a challenge, and during the course of their work, they find new approaches and methods of working the liquid melted glass
In the crystal he wants to create a home for light, warmth and sensuality. Since he came to Kosta Boda in 1964 he has designed crystal that makes full use of light. The crystal that is often coloured, but always of the purest shape is perfectly cut to create uncompromising objects that are filled with life and movement. The desire to use light to its maximum potential is also evident in the range Linné. The glass is blown to create optical effects to refract light perfectly.
He finds his inspiration in nature, and tells about how you can find inspiration in the air that vibrates at the horizon and in the desert. He also thinks that his stay in Sydney, where he taught and had his own studio might have affected the way he uses colour.
Throughout his career, he has completed a staggering number of commissions to decorate public areas. The Sydney Opera House, Al Salama Hospital in Saudi Arabia, the Cathedral of Växjö in Sweden, and the Mosque of Abu Dhabi are but a few examples. One can enjoy Göran's design on most continents. He is represented at glass and design museums in the USA, Japan, Australia, Europe and South Africa.
same designer :
Göran Wärff