Bird Small in oak or smoked oak by Kristian Vedel for Architectmade. New realese.
AR001

Delivery time 6 to 10 days
Free delivery, France and UE
TURNING HEADS SINCE 1959

Now a legend, BIRD is the essence of Danish design. Though simple in appearance, its clean lines create endless expressions by merely tilting its head in virtually any direction.

Created as a family, BIRD can express happiness, sadness and curiosity, living alone or together as a family. From small to tall, thin to chubby, child to grandparent, BIRDs represents an entire generation.

A truly timeless classic!

Handmade in oak – natural or smoked


Year
1959
Dimensions
H 7,5 cm
Material
oak, natural or smoked
Style
Classique
Neuf
Origin
Denmark
Fournisseur
Architectmade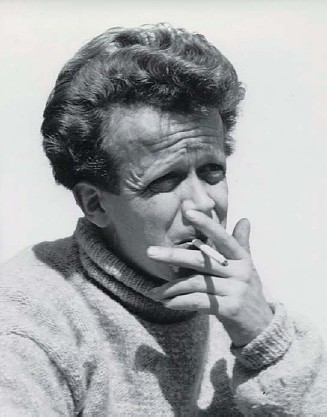 Kristian Vedel
NEEDS DEFINE FUNCTION
Point of view and empathy define the work of Kristian Vedel. Greatly influenced by Kaare Klint, the father of modern Danish furniture design, as well as the German Bauhaus school, his now-classic modern designs are characterized by a creative use of materials, especially plastics and wood, and with a strong sense for ergonomic and functional requirements.
In an interview he famously stated, "The starting point for an architect's work must always be that he, from his own point of view, and as objectively as possible, takes a position with regard to what he perceives as the needs of society and his fellow man; he must personally take a stand with regards to existing possibilities and responsibilities."
Embodying this philosophy, Vedel's work goes beyond objects: from 1968-1971 he organized and led the Department of Industrial Design at the University of Nairobi.
Born: 1923
Education: Copenhagen School of Arts, Crafts and Design
Awards: Silver medal at La Triennale di Milano for children's furniture (1957), Gold Medal at La Triennale di Milano stackable melamine dishes and containers, Lunning Prize (1962).