Alva AV983 bookshelf
KA002

On demand. Delivery time 8-10 weeks
(from)
Alva AV983 bookshelf *Required step
In order to help you to choose, and to receive samples, do not hesitate to contact us by email: contact@galerie-mobler.com or by phone: 01 43 33 20 12
Alva shelving comprises slender strips of wood held securely in place by the shelves they suspend to create a construction that is as strong and stable as it is stunning to behold. The design takes the material to its limits by utilising the torsional strength of wood to create a structure of high rigidity. Alva is light and airy in appearance, but it is extremely sturdy too. Alva makes an ideal room divider, but it can also be used as shelving beside a sofa or armchair, while the round shelf provides a smart solution for corner storage.

The wood is oak or ash, finished with standard stains on ash, or white glaze on oak and ash. Alternatively, you can combine finishes and choose wooden frames in a standard stain on ash and shelves in oak or ash. The shelving is supplied assembled, with adjustment screws on the base. Shelves and wooden frames are detachable.
Dimensions
H 123 cm. W 98 cm. D 47,5 cm
Material
Shelf in veneered MDF. Ledges in solidwood.
Style
Contemporain
Neuf
Origin
Sweden
Fournisseur
Karl Andersson & Söner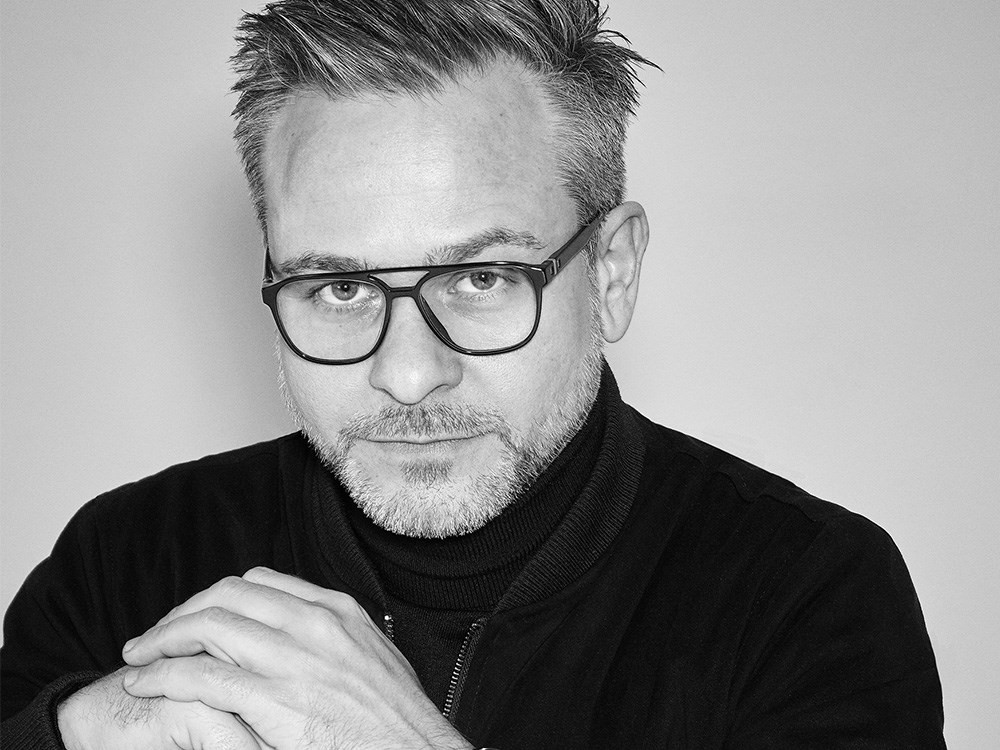 Rainer Mutsch
Rainer Mutsch is the 3rd generation of carpenters. He studied Furniture Design at the Denmarks Design Skole Copenhagen, Product Design at the University of Arts Berlin and completed his degree in Industrial Design (for Prof. Paolo Piva) at the University of Applied Arts Vienna. Rainer Mutsch then worked as designer for German designer Werner Aisslinger in Berlin before opening his own industrial design studio with a focus on furniture- and lighting design in Vienna in 2008. Deeply committed to creating design with purpose and always having his notepad and a pen at hand, his open-minded approach allows Rainer Mutsch to invite an element of play into his work. Living with his objects for a while is an important part of the design process for Rainer Mutsch, which allows him to investigate into unlocking the full potential of a design piece. The shelf Alva was presented in 2020 at the Stockholm Furniture Fair.
same designer :
Rainer Mutsch