Åhus Easy Chair.
BLA36

On demand. Delivery time 8-10 weeks
(from)
Åhus Easy Chair. *Required step
In order to help you to choose, and to receive samples, do not hesitate to contact us by email: contact@galerie-mobler.com or by phone: 01 43 33 20 12
Åhus is a comfortable, compact easy chair with a balance between the modern and the timeless. Compatible with both contemporary and historical settings. Åhus is an easy chair with character without unnecessary elements. By integrating a functional side table in the armrest the sight is slightly asymmetrical. Åhus is also available without tabletop. Price is for Gabriel Xtreme ou Kvadrat Remix fabric. Other fabric or leather, contact us.
Dimensions
Seat height : 40 cm. HT : 72 cm. W: 83 cm. D : 81 cm.
Material
Moulded CMHR polyurethane foam padding. Frame lacquered steel.
Style
Contemporain
Neuf
Origin
Sweden.
Fournisseur
Blå Station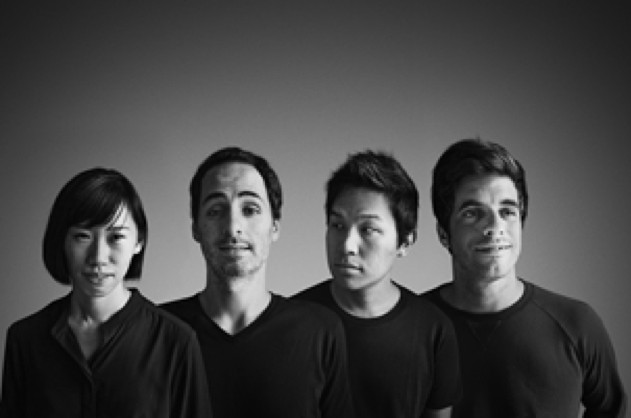 Studio Outofstock
The multi-cultural design collective was born out of a fortuitous meeting in Stockholm, hence the name Outofstock.
Wendy Chua, Gabriel Tan, Gustavo Maggio and Sebastian Alberdi met at Electrolux Design Lab 2005. They decided to collaborate in 2006 and have since been working together across three cities and continents, sharing values of simplicity and poetry, sustainability and craftsmanship.
Based in Singapore, Barcelona and Buenos Aires, Outofstock designs products, furniture, lighting and spaces for international clients such as Ligne Roset, Bolia, Environment, Industry+, Biobu by Ekobo and the Sori Yanagi Foundation.
Outofstock has received several accolades for their work, including the Maison & Objet Rising Asian Talents Award 2015, Concurso de Diseño Interior Buenos Aires 2013, the President´s Design Award 2010, and the Elle Decoration Spain´s Young Talent of the Year 2009.
same designer :
Studio Outofstock