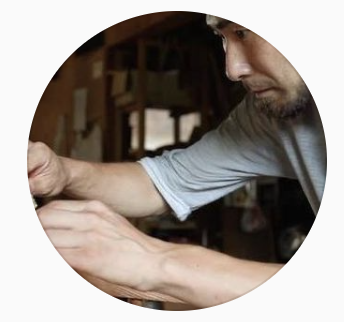 Kotaro Mori
Kotaro Mori
Furniture that sits quietly in harmony with the atmosphere of the place. In order to show the natural beauty of the wood, we are particularly attached to shaping and finishing with a plane".
Kotaro Mori is a japanese cabinetmaker based in Yoshino, south of Osaka.
All furniture made by Kotaro Mori is shaped and carved by hand. Its favorite wood is Yoshino-sugi, a century-old cedar found mainly in this region where it has been growing for over 500 years.
Sugi (cedar) is a very soft wood, so it is easy to bring out the veins and reliefs of the wood. Its soft and silky appearance is very pleasant to the touch, and brings a warmth that hardwood does not have.
Currently on sale
Previously on sale