Sandinavian pendant lights model Keglen, 4 dimensions / Black
L.P033

On demand. Delivery time 8-10 weeks
Sandinavian pendant lights model Keglen, 4 dimensions / Black
The conical shape houses a curved opal glass insert reminiscent of the shape of a drop of water, which provides downward glare-free lighting. The white interior optimizes the light output. A discreet opening at the top of the cones emits a subtle ascending light to complete the atmosphere. Each diameter has its own more or less wide light scattering characteristics.
The collaboration between Louis Poulsen and BIG Ideas began with the development of a pendant lamp for the Tirpitz Museum in Blåvand, a building designed by BIG Architecture on behalf of the Varde Museum which opened in 2017. The collaboration continues with the design of the Keglen pendant lamp, with the aim of creating a family of style luminaires compatible with a wide range of locations. Each member of the family has the same qualities and the same aesthetic, but each plays a complementary score. The larger pendant light is perfect for certain types of restaurants or meeting rooms, while the smaller one provides more intimate lighting, whether used alone or in multiple copies.
Diameters Ø 17.5 cm: € 335
Diameters Ø 25 cm: € 470
Diameters Ø 40 cm: € 605
Diameters Ø 65 cm: € 940
Condition
New. On demand. Delivery time 2/3 weeks
Dimensions
Diameters Ø17,5 / Ø25 / Ø40 / Ø65 cm
Material
Light source LED 2700K – 5,5 / 8 / 21 / 31 W – phase dimming
Shade Spun aluminium Diffusor Injection moulded PC
Class IP20 – Electric shock protection II
Mounting cable length 3 m, canopy included
Style
Contemporain
Neuf
Origin
Denmark
Fournisseur
Louis Poulsen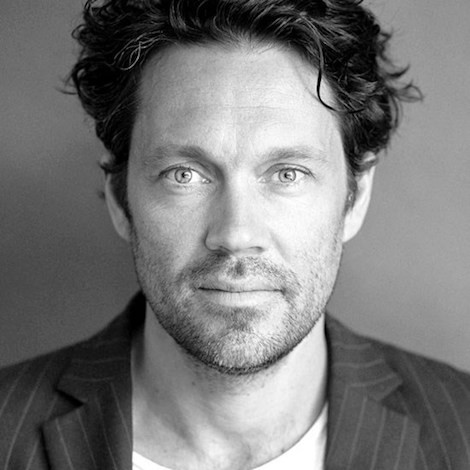 Lange, Jakob
Jakob Lange - BIG Ideas
When designing Keglen, the goal was to create a systematic stylistic expression compatible with a wide range of lighting typologies. In other words, Bjarke Ingels, Jakob Lange and the BIG Ideas design team wanted to create a family of lamps with the same design qualities and expression, but each with its own personality.

BIG is an architectural firm famous worldwide for designing award-winning buildings around the world.

Bjarke Ingels Group & BIG Ideas
"The geometric and metallic lampshades have a soft, organic glass insert resembling the shape of a drop of water. In the floor and table versions, the glass insert organically encircles the foot like a liquid under surface tension ", underline Jakob Lange and Bjarke Ingels.